About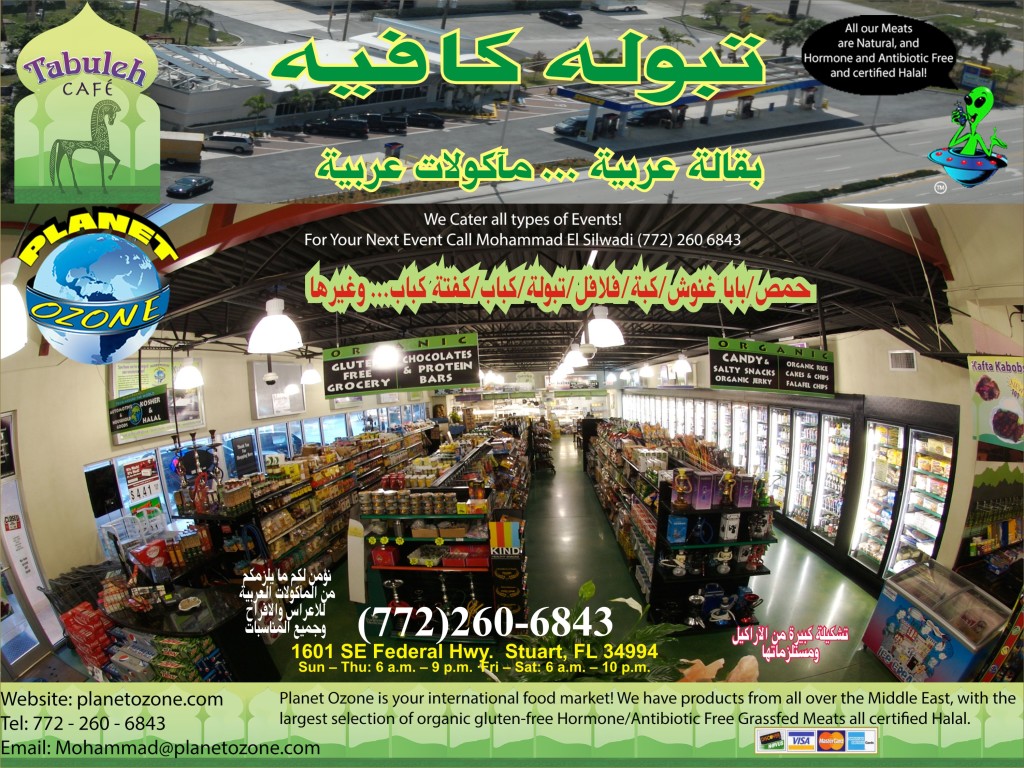 At Planet Ozone's grocery store we offer products unlike any other. We sell groceries ranging from gluten free and organic baking flour, to japanese sanukiya udon (fresh noodles). But if you prefer your noodles a little spicy or seasoned we got you covered, with our large selection of out of this world spices and peppers including masalas or even curry, but we also have your normal spices like paprika, salt, or pepper.
We all know that some people prefer bread over rice for carbs, it's all right. We have a large selection of delicious breads, including pita bread or even gluten free breads for those with silly-yak, but for something with a little more foreign flavor we have german bread. Now if you need something to-go we have plenty of take-out snacks available to release you from your hunger, such as our rice crackers, Falafel chips, or even our wide selection of seeds and nuts! Now for all the dairy lovers out there we have a large selection of organic cheeses and yogurts in stock some imported and some are from the United States.
Do you have a sweet tooth?  If so we offer organic and all natural rainforest alliance chocolates, but if your in the mood for something a bit more foreign we sell fresh made baklava or sesame candy. Now after a long week don't we all care to relax? Because we offer turkish coffees and tea, hookahs or even himalayan salt lamps that iodize air. Thirsty?  With our 23 cooler doors we have the largest amount of cooler doors in Martin County. So there's no worries about running out of our delicious thirst quenching products ranging from kombucha, to organic japanese tea or even aloe vera juice. What ever it is you need, Planet Ozone's grocery store has it!
What Makes Us Green?

Planet Ozone is a state of the art Environmentally Friendly Gas Station, Convenience Store and houses a Organic food restaurant (The Tabuleh Cafe)  in Stuart, Florida. Conceived in 2008 and founded in 2009, It is the first green commercial building  in martin county, and it is the first green gas station in America. Planet Ozone has many unique features that make it green such as:
18 Foot tall arched windows that allow light in while reflecting heat
7.9 Kilowatts per hour rooftop solar panels
Interior stucco walls that made with recycled materials
A paving system that filters the impurities from rainwater before it reaches the groundwater
Energy efficient lighting fixtures
Polished concrete floor that looks like marble
Store counters and desks recycled from office buildings
Energy efficient equipment for air conditioning and heating
Collection of rainwater to use for irrigation
Building blocks used in construction were made from recycled materials
Café counters recycled from Fort Pierce City Hall
"Duro-last" green roof system that reflects heat
Waterless urinal in men's bathroom
Recycled shelving from Circuit City used to display store products
Café chairs recycled from Seacoast Bank
Sunoco sign and metal columns recycled from defunct gas station
What People are Saying about us
"Great selection of Middle Eastern (and other) groceries! You can literally buy gallon containers of tahini. Seriously — where else is this possible?" – Allison P.
"I am pretty bummed I have passed this place by for over a year or so because of the Sunoco gas station camouflaging one of the best Mediterranean places I have ever had the pleasure of." – William R.
"Super clean. Super friendly and helpful. I will be back often." – Dougie P.
Videos
Press:
Reviews: